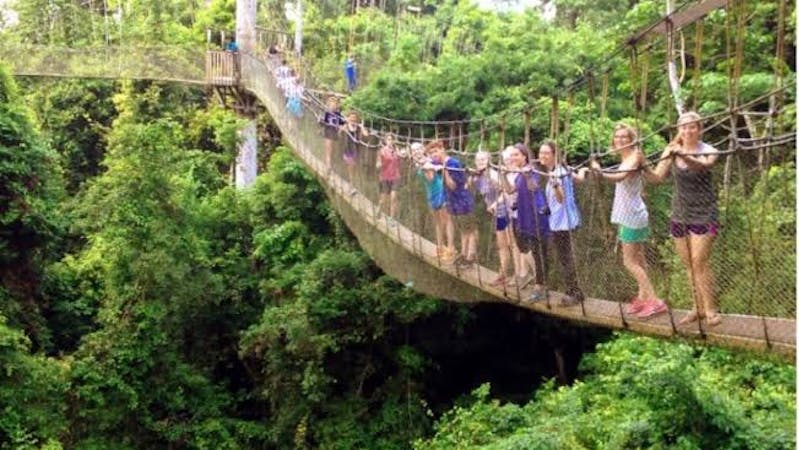 Do you like exploring beautiful places? If you are planning to travel to Africa, then Ghana is the ideal tourist destination. Ghana is a peaceful country that enjoys a stable democracy. It has fascinating lands, rich culture and heritage, sunny beaches, wildlife resorts, among other great sceneries. The main tourist attractions in Ghana include:
Cape Coast
Cape Coast was initially known as Cabo Corso by the Portuguese. It is among the culturally important destinations in Africa, and it was the largest slave-trading centre in West Africa. Cape Coast was the capital city during the colonial era. Slaves were bought in Cape Coast, locked within the castles, before being transported to the European nations. Today, Cape Coast is a fishing Centre with colonial structures in the streets.
Labadi Beach
The coastline of Accra has many prominent beaches, and therefore it offers maximum fun and relaxation to all tourists. Labadi, which is also known as La Pleasure Beach, is among the famous beaches in Ghana. It is a busy beach and is maintained by La Palm Royal Beach Hotel and Labadi Beach Hotel. Tourists not only relax at the beach but also participate in playing games, dancing to music, and horseback riding.
Kakum National Park
Kakum National Park is a significant tourist destination situated along the Coast of southern Ghana, which covers around 145 square meters. Animals such as elephants and antelopes are found in the famous park. Walking around fascinating Kakum National Park gives an adventure feeling, particularly for people who love heights. About 30 meters high, you get a scenic view of the surrounding nature and trees.
Elmina Castle
Elmina Castle is a historical site; the Portuguese constructed it in the 15th century. The European houses were located on the top, while the chambers that held the slaves were held below their accommodations. The castle was the first slave trading post by the Europeans in Africa. It served as the way for Brazilian and Caribbean slave traders and was regulated by the British and Dutch. The Elmina Coast is a wonderful spot to explore Africa and its history. Elmina Castle is part of the national system.
Kwame Nkrumah Memorial Park and Mausoleum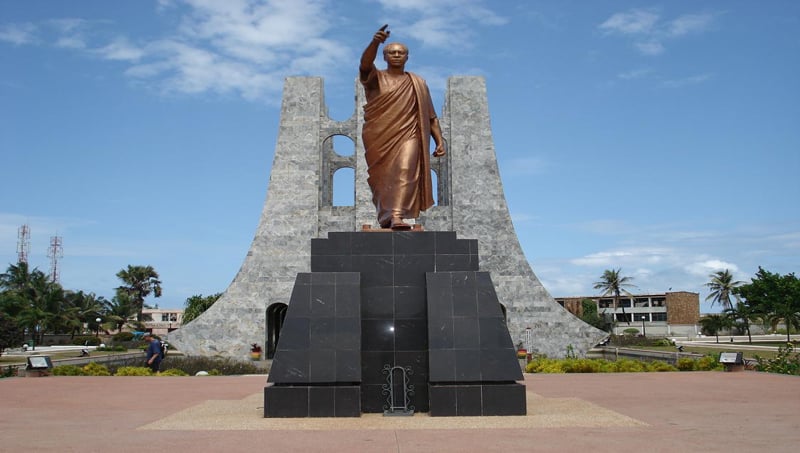 Dr Kwame Nkrumah was among the famous African leaders globally. He led Ghana to achieve independence on 6th March 1957 from the Colonists. It is situated in Accra and serves as the final resting place of Dr Kwame Nkrumah and his wife. The Kwame Nkrumah Memorial Park was dedicated to Dr Kwame Nkrumah after his death to honour his life and goodness to the people of Ghana. It holds Ghana's independence history.
Lake Bosomtwe
Lake Bosomtwe is situated 32km from Kumasi. The lake is around 90 meters deep, and it's among the main tourist attractions in Ghana to both Locals and foreigners. It is perceived as a sacred sight place for the Ashanti Kingdom residents. According to traditional stories, the spirits of the dead first come to Lake Bosomtwe to say goodbye to the Twi god before departing. It is an ideal tourist destination, surrounded by trails for biking, hiking, and horseback riding. If you are looking for a relaxing water point, then Lake Bosomtwe is the right place.
Wli Waterfalls
Wli Waterfalls offers a calm environment for maximum relaxation and an amazing time while alone or with your loved ones. It is situated in Volta, and it's around a 5-hour drive from Accra. Wli Waterfalls is also known as Agumastsa Fall; it is the highest waterfall in Ghana and entire West Africa. It is fascinating lace for hiking to the top of the falls with your friends.

If you are planning to tour Ghana, then consider exploring the key tourist attractions.