Ghanaian President Akufo-Addo has sacked Vincent Odotei as the deputy minister for communications. Through a signed letter from the presidency, the minister was replaced with immediate effect. In his place Alexander Kwodwi Abban the current health deputy minister too place. In the health docket, Dr. Bernard Oko-Boye the MP for Ledzekuku will now take charge.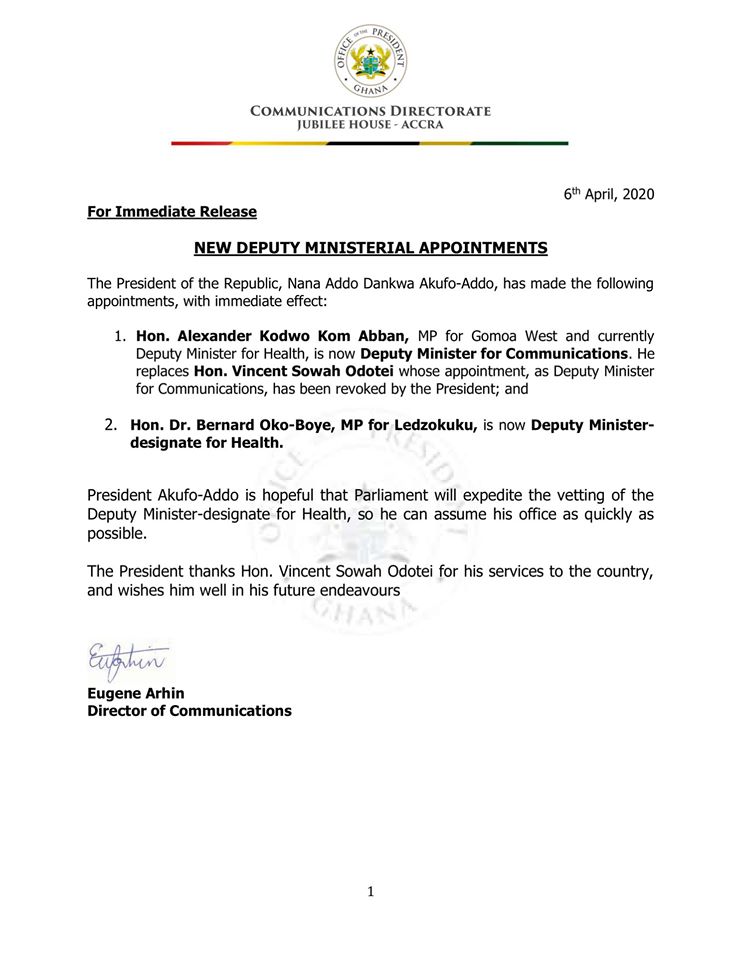 Dr. Bernard Okoe-Boye has been advising the government of matters coronavirus. He is also a board member of the Korle Bu Teaching Hospital. He is a registered medic with a Bachelor's degree in Human Biology, Medicine and Surgery from the prestigious Kwame Nkrumah University of Science and Technology.
The move to reorganize the cabinet was seen as a strategic one to have a more direct player in the health sector during this hard time of COVID 19. Odotei could also have been sacked to political reasons having in mind that the general elections are around the corner.